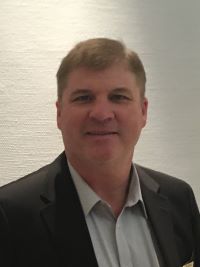 Growing up on the coast of New Jersey, Todd has been boating since childhood. As a youth, Todd was an avid sport-fisherman spending many days on extended offshore trips. Later in life, Todd was introduced to Sailing and developed a passion for the sport.
Todd's business career began in the building materials industry. Starting as a supervisor for a small family-owned construction materials business; Todd quickly advanced into project management, business development, and then general management, overseeing the regional expansion of the largest international building materials company into North America.
In 2005 Todd acquired and operated one of the largest sailing schools and charter companies on the Chesapeake Bay. In the same year, Todd acquired the territory rights for the northern Chesapeake Bay and founded The SailTime Havre de Grace and Baltimore franchises. The business combined composes a fleet of 16 boats and teaches over 300 students annually.
In 2010 Todd became the CEO and President of the SailTime Group, LLC and is one of the primary owners of the organization. For the past 10 years, Todd has been leading the organization expansion into new markets, new products, and improved services. SailTime, is currently the world's leading boat membership program, acclaimed in INC Magazine's list of 5000 Top Fastest Growing American Companies and Entrepreneur Magazine's Top 500 Franchises, has enjoyed growth of 161 percent since 2012, expanding to 38 franchise bases in the United States, Europe and Australia. SailTime currently has a fleet of 100 plus boats worldwide with over 1500 members. SailTime has the largest network of American Sailing Association sailing schools and certifies thousands of new sailors each year.