2022 Sail America Industry Conference (SAIC) will take place April 6-8, 2022 in Annapolis, MD.
Sail America, the trade association for the sailing industry, today announced registration is open for the 8th edition of the Sail America Industry Conference (SAIC). Held annually, SAIC will host speakers, workshops, and industry leaders and colleagues for the three-day conference.
SAIC is the place for sailing industry professionals to learn about new topics and trends, receive updates, and network with over 150 participants. The conference features a group activity, a day and a half of educational sessions, industry networking events and more.
Don't miss out! We are hosting wrap-around events which could include staff retreats, leadership meetings, strategic planning sessions and sales team meetings. To learn more and to see how Sail America will help please click HERE!
Register HERE!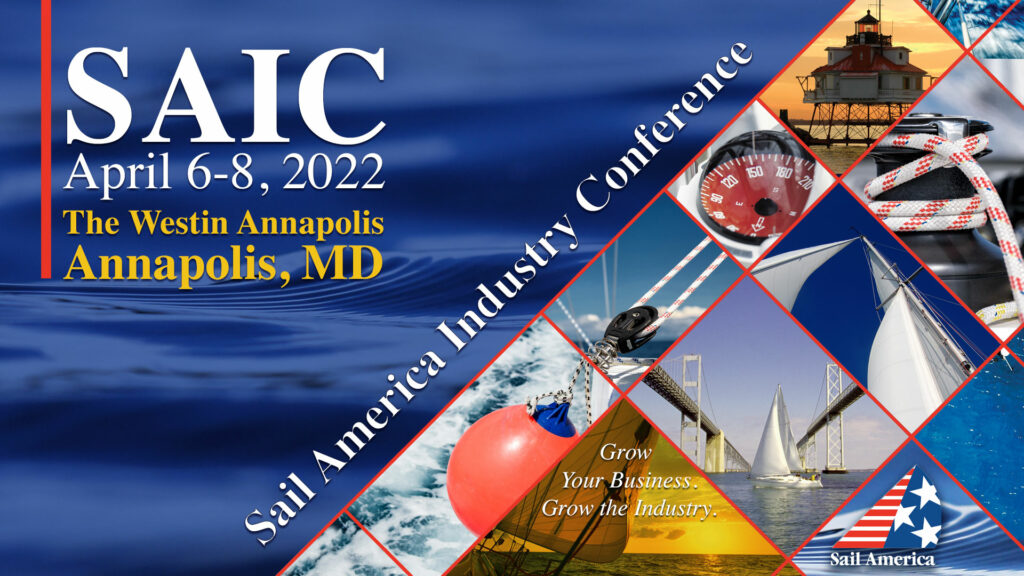 Thank you to our sponsors!
Title Sponsors: