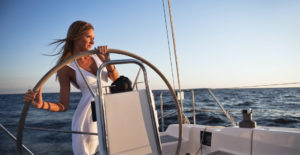 Sail America is the trade association for the US sailing industry and plays a vital role for all companies that are involved in providing sailing-related products and services. Sail America provides much-needed leadership and a unified voice for the sailing industry.
Established in 1990 by members of the sailing industry, Sail America now has over 200 members representing all segments of the sailing market.
Sail America's mission is to promote the health and growth of SAILING.
Our activities are focused on three goals:
Create Connectivity between Sailors and the Sailing Lifestyle.
Contribute to the Growth and Success of Member Businesses.
Represent the Sailing Segment of the Recreational Boating industry.