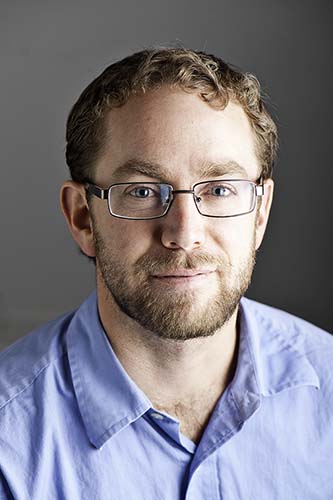 Peak performers in business, athletics, and other domains know that the mind-body connection is key for optimal functioning.  However, knowing HOW to self-regulate can feel elusive.  Academics talk about the sympathetic nervous system (fight or flight) and meditators talk about the latest trend on the cushion or yoga mat.  Dr. Tim Herzog will bridge science and practice, engaging the crowd with fun and practical illustrations from real-world examples within sailing, athletics, and life.  Sailing industry leaders will learn why and how to better manage stress and anxiety.  Participants will also learn why some stress and anxiety is not all bad, why mindfully noticing (and tweaking) appraisals is important, how to become more aware of thinking patterns, and how to reduce stress and anxiety (because you "can" not because you "have to").  Herzog's talk will incorporate cutting edge respiration and heart rate variability biofeedback equipment, illustrating the mind-body connection in action, and it will emphasize how EVERYONE can utilize the same principles in a low-budget user-friendly manner.
Dr. Tim Herzog is an avid sailor and former college coach, who moved back east (to Annapolis, MD) from Bozeman, Montana in 2013. He loves being back on the water and working with sailors (including Olympic and America's Cup), and a slew of other people aiming to feel and/or perform their best. Check out his practice, Reaching Ahead Counseling and Mental Performance, where he does both in-person and remote work with many kinds of peak performers.
Tim holds a Masters in counseling/sport psychology, another Masters in clinical psychology, plus a Doctorate in counseling psychology. He is a Licensed Clinical Professional Counselor in 3 states, a Certified Mental Performance Consultant through the Association for Applied Sport Psychology, Board Certified in Biofeedback, and is listed in the United States Olympic and Paralympic Committee Sport Psychology Registry.
Tim has worked with elite athletes across different sports. He's worked with several universities (including the US Naval Academy), an elite sports camp (IMG Academies), and US Army personnel (Center for Enhanced Performance at Fort Lewis). He has also provided workshops for consultants, coaches, athletes, and organizations including AASP (Sport Psych), AAPB (Biofeedback), PAMA (Performing Arts), USA Gymnastics, and US Sailing.
Whether "counseling" or "coaching," Tim does great work helping people (of all ages) with anxiety, improving relationships, and reaching new heights. He emphasizes psychophysiology (science based mind-body approaches) for stress management and performance, and Tim places great value on the power of relationships.