Got fog? Who doesn't these days as we find our way through unprecedented times and all the uncertainty and change that comes with it. Even organizations experiencing high growth and business success during this time are experiencing their own type of fog. Let's explore what transition fog is, where fog comes from, and the mindset and tips for navigating it.  This keynote focuses on finding clarity and resilience while leading yourself and others through transition fog.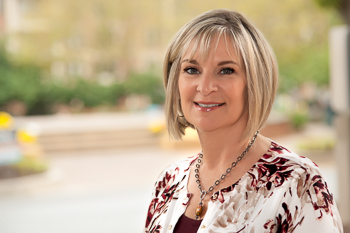 Brenda K. Reynolds
Leadership Consultant, Executive Coach, Best-Selling Author, TEDx Speaker and Change Expert
Brenda K. Reynolds, M.S., is a change agent who provides organization development and leadership solutions to Fortune 500's, non-profits, organizations, and individuals navigating complexity. Brenda draws on her own corporate leadership roles and extensive consulting experience to equip clients with easy-to-apply strategies and inspiration. She has been trusted by clients including Special Olympics, Sherwin Williams, Downingtown School District, Moen, QVC, and McDonalds.
Brenda is author of Amazon best-seller TBD-To Be Determined: Leading with Clarity and Confidence in Uncertain Times (2017). She's also the creator of the "Now What?" Transformation™ Clarity Card Deck and Kit. Brenda recently launched the COMING TO.GET.HER series and online community for women in leadership.
Brenda has graced the TEDx stage as a speaker on Navigating Transition Fog.
Brenda has also delighted and inspired audiences in a variety of venues, including:
– Vistage International
-The International Organization Development and Change Conference, Beijing, China
– The Designed for Impact Bermuda Women's Conference
She is a frequent radio and podcast guest, residing in the Greater Philadelphia area, and proud mother of two amazing sons.