Session Description:
The Future of Sailing
According to a 2020 study presented by the US Sailing Diversity, Equity and Inclusion (DEI) Committee, the untapped potential boat buying market for women and ethnic minorities is estimated at $3.9 trillion in the market today. However, evidence still demonstrates that sailing is predominantly a sport for over 45 year old men. Let's explore strategies that can attract a new and exciting client base.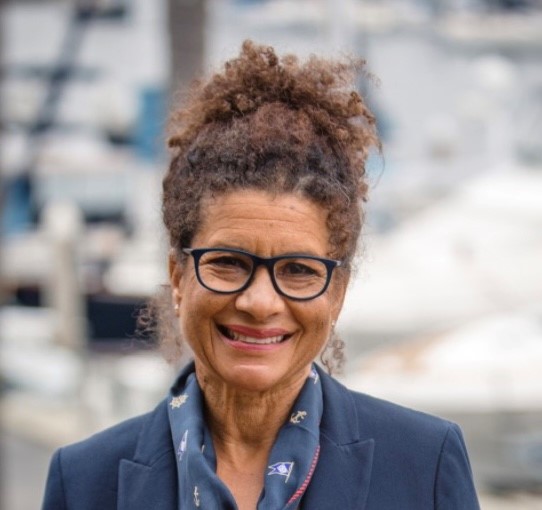 Marie Rogers, Vice President, US Sailing
Marie Rogers was the second woman in 118 years to be the commodore of the historic Los Angeles Yacht Club (LAYC); there she established a sailing school and LAYC Community Sailing. Marie races avidly. She was able to race in the 50th Transpacific race where she didn't see the diversity she was hoping for, prompting her to recruit a diverse offshore team for future races. That effort became the nonprofit, Offshore Racing Outreach, which competing in the 2023 Transpac as Team Good Trouble. Marie also races close to home on her J/29 Rush Street, and does coastal racing on Marie, a Nelson Marek 55, that she shares with Bill, her husband. Rogers loves doing deliveries, cruising, and teaching sailing. She is the 2021 BoatUS/National Women's Sailing Association (NWSA) Leadership in Women's Sailing Award recipient and the Southern California Yacht Association (SCYA) Peggy Slater honoree who, "best demonstrates outstanding contributions to the enhancement of women's participation in the sport of sailing." She serves on the board of the National Women's Sailing Association and is also a Director at SCYA where she chairs the Inclusive Boating Committee. She is currently Vice President of US Sailing.